Today we have another wonderful guest-post from Arlene! Make sure to show her some support.
Scrolling through Twitter the other day, I had just responded to the announcement of someone's positive news (may as well amplify it, correct?) and noticed a new notification. Most of the time, I will stop and read notifications — the habit has saved me from chasing more than a few messages down later. It was Mark Thompson responding to someone who was looking for a positive person on Twitter.
Being my usual self, I listed a group of people that I look up to, and that almost always have something good to say to those they choose to interact with. And thought nothing more about it.
It turns out, I was the one he was suggesting! ME! I've never looked at myself in this manner, and it was a shock. I almost responded "Not positive / not sure if this applies to me" with all seriousness.
My brain has been all over the place; job hunting will do that to you. Your emotional state varies depending directly on what other people say about you, because they are in control of your future. Also, I'd been getting ready to speak, recovering from that event, and making plans to do so again when circumstances shifted in the household and made me grumpy. But, I know I will enjoy these activities/engagements once I start them.
Is that it? Is it my awareness that I will enjoy something difficult, once I am going on it? And can and will express this openly, because I know sometimes it encourages people to hear that — after the anticipation of something, and the worry of all of what might happen — once it is time, the nerves vanish, and you (and I) can proceed with confidence.
Or is it a celebration of the accomplishments of those I don't really know? If you've just gotten a new job, made a major life change, or even (and these are most important) figured out how to accomplish a task — these deserve to be shared! And I'm more than willing to do so.
Maybe I live by this Robin Williams quote a bit too much: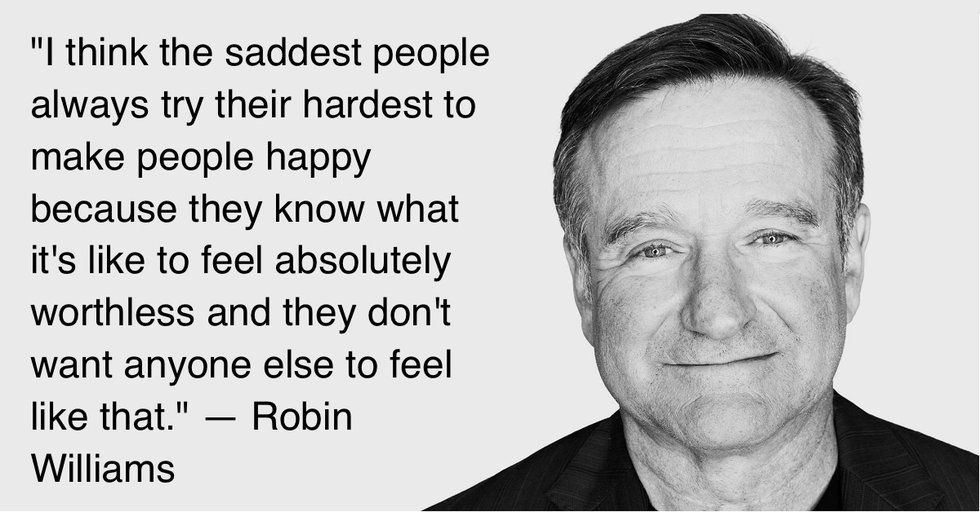 Putting a positive spin on things is a skill I've had to develop — and I'm glad it makes people feel better.
I heartily agree! Amplify the successes and triumphs of people in your life. Spread positivity and joy, even when you can't seem to find it yourself. Sometimes that's the hardest part, but it can also be the most rewarding.

N.